As 2015 rolls around, I've decided to pick up a new project, this one a year long one. I've seen bloggers all around participating in this over the year, and as the new year rolls in, I've decided to join in. Introduced by
Ryan at the Matinee
, I'm going to be participating in the The Blindspot challenge. It's about catching up with "essential" films and picking 12 of them to view and post about over the course of the year.
Since I've finished my Best Picture project, I still felt there are so many films I just haven't gotten around to seeing. Mostly because my time was taken up with that project and those films were the priorities. So several of the films below are films many people thought should've won Best Picture, or films that are pop culture favourites, or just had Oscar Nominated performances. I'm not really sure how "essential" everything is on this list, but I tried to get a broad range of classics, cult classics, popular films, and critical favourites. I've listed my films below and I'll give you some reasons why I've picked them.
Raiders of the Lost Ark (1981)
Yes, seriously, I have never seen Raiders of the Lost Ark. I know some of you are shocked and probably confused, but it's just a film I've just somehow never gotten around to. I'm too young to have watched it as a kid, and it was a film that my parents never owned, so I never saw. Now, I've seen bits and pieces of it over the years, and even played the theme song in Band in high school, but I figure it's about time I saw this one.
Dazed and Confused (1993)
Dazed and Confused is a film I've heard a lot about over the years. But right now, I've been really interested in Richard Linklater's films, and it would be fun to see the original performance of "alright, alright, alright" from Matthew McConaughey, and I know it's such a cult classic. Again, maybe not "essential" but it's definitely one I'm interested in seeing and have heard so much about.
Goodfellas (1990)
The film that probably should've won Best Picture over Dances with Wolves. At least, that's what I kept hearing when reading up on Dances with Wolves during the BP project. It's also the film that many say should've gotten Martin Scorsese his first big Oscar win. Needless to say, I definitely call this one essential viewing. It's a "runner up", in a sense, for Best Picture, and I've just heard it's so freaking good. (Also, it means I get to see Harry from Home Alone in an Oscar Winning Performance... definitely essential!)
Psycho (1960)
Is anything really more essential viewing than Psycho? I am sadly behind on my Hitchcock films, all I have seen to date is Rebecca and Rope. Both really good, but not really the ones he's well known for. I just feel it's high time to watch this classic.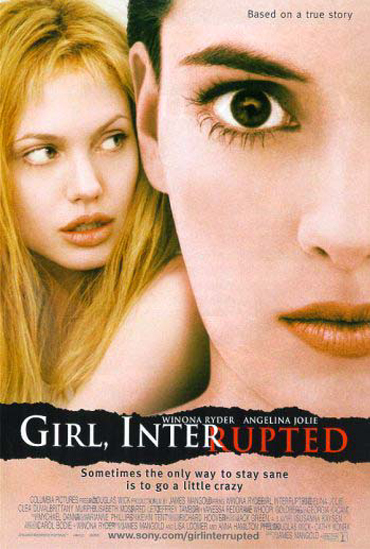 Girl, Interrupted (1999)
Mainly, I want to see this so I can find out why Angelina has an acting Oscar but Brad doesn't. I'm not really sure if this is a classic or an essential film at all, but I mainly want to see Angie's Golden Performance.
Pulp Fiction (1994)
Is there really anything to say about this one? This one, and the one below, both released in the same year and, depending who you ask, say it deserved to win Best Picture over Forrest Gump. It's Tarantino at his supposed best, so it's something I definitely need to see.
Shawshank Redemption (1994)
Again, this one is pretty easy to see why it was picked. It's another film I feel weird saying I've never seen. Admittedly, I have seen the first 45 minutes or so (it was on TV during my honeymoon but came on really late so I fell asleep). It's a film my husband really likes, and, obviously, is a classic.
Roman Holiday (1953)
I wanted to toss some lighter stuff in without it being too light. This is Audrey Hepburn and Gregory Peck, a combo that sounds really enjoyable to watch. It's an iconic movie (or more, Audrey Hepburn is just iconic in everything she does). It won Audrey an Oscar and was up for 10 Oscars including Best Picture. A break from some of the heavier fare is always welcome!
It's a Wonderful Life (1946)
Again, another movie I'm kind of ashamed I haven't seen yet. It's that classic Christmas movie that I was never interested in seeing as a kid, so never saw. Jimmy Stewart is awesome and I've enjoyed some of Frank Capra's other films, so this one is a must-see.
Almost Famous (2000)
Okay, not necessarily essential, but it's a film I'd like to see. It got Kate Hudson an Oscar nomination, so I'm definitely pretty curious. Mainly, it just looks like an itneresting, fun film that would be a nice break up from the heavy stuff, but also critically acclaimed enough and I've heard enough people reference it to make me want to see it.
Se7en (1995)
Another director I've like to completely catch up on is David Fincher. His films I often don't care for on first viewing but grow to love them. I debated whether to put Fight Club or Se7en on this list, but went with Se7en in the end. It's regarded often as Fincher's best film (depending who you ask). I'm also a big Brad Pitt fan so it's two birds with one stone on viewing this one.
Citizen Kane (1941)
Okay, there are a lot of movies I'm kind of ashamed I haven't seen. And while I wouldn't rank this as high on the ashamed list as Indiana Jones, it's still a film that, as a film lover, I feel I should really get around to seeing. I saw the first half or so in film class in college but haven't really had time to watch the rest. It's greatly considered the best film ever made, so I'd say it's definitely essential!
There you have it! There are my 12 films to expect posts about over the next 12 months. I'm definitely looking forward to catching up films that I really should've seen by now and excited to just see some great movies.
(Note: I didn't realize how many 90's movies I was doing until I started adding the dates to the films. 6 movies from the 90's plus 1 from 2000)